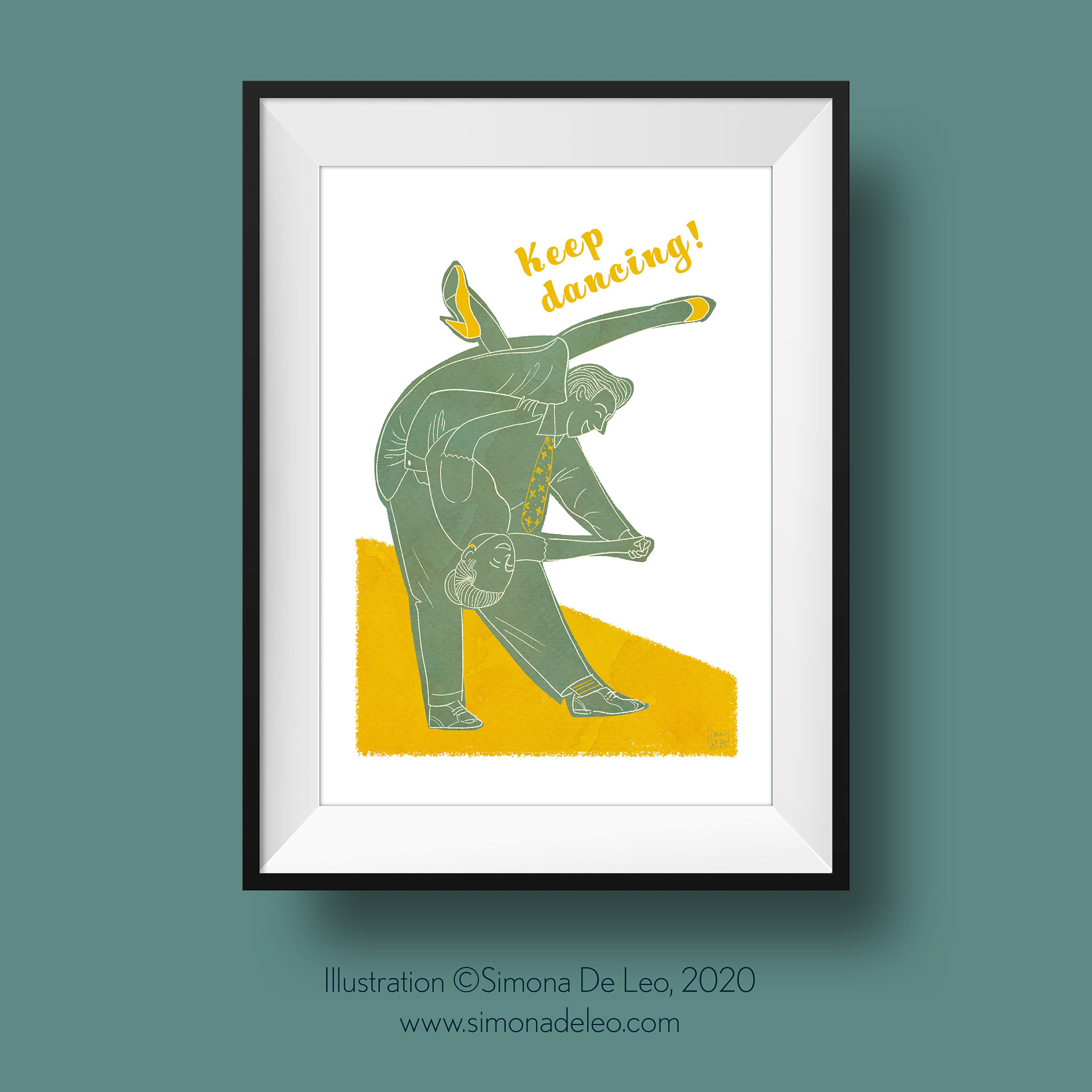 I'm so excited to have finally opened my personal shop! 
You will find different limited edition collection of giclée prints. 
I want to start with a series of prints that celebrate the joy of dance! As a passionate swing dancer I am missing dancing 

a lot! 
Wherever you are, whatever culture or style...KEEP DANCING!