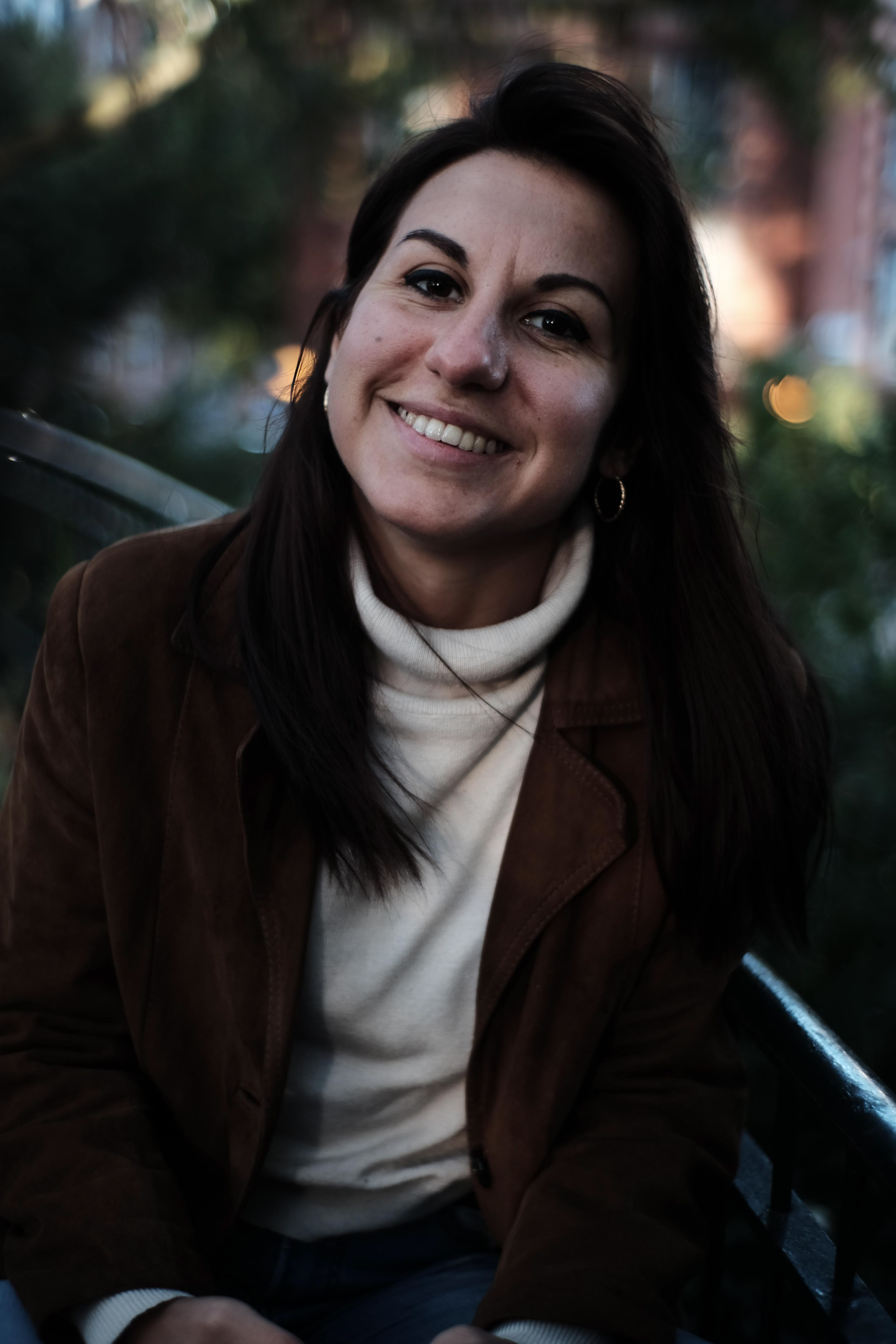 I'

m

 

a freelance illustrator based in London. Being originally from Puglia, the Heel of Italy, I'm in love with the sun and the sea, which I really miss sometimes, and I recall their beauty in my illustrations with an energetic use of yellow and turquoise.
Working with both digital and classic watercolour techniques, I like to combine the two and develop a unique and bold style.



I like

to illustrate characters who are daydreaming, enjoying the moment, feeling good about themselves, and I love to transform these good feelings into illustration and to communicate them to those who look at my work.



I illustrate

everything connected to women empowerment, gender equality, diversity, and capturing the essence of music, which I love listening to live in tiny hidden music venues around London.
When I'm not working you can find me there, with my sketchbook and my dancing shoes. In fact, my passion for jazz and swing dance gives a touch of vintage flavour to my colour palette and style.
I'm

an excellent visual communicator, able to condense feelings and emotions into just a few lines of drawing.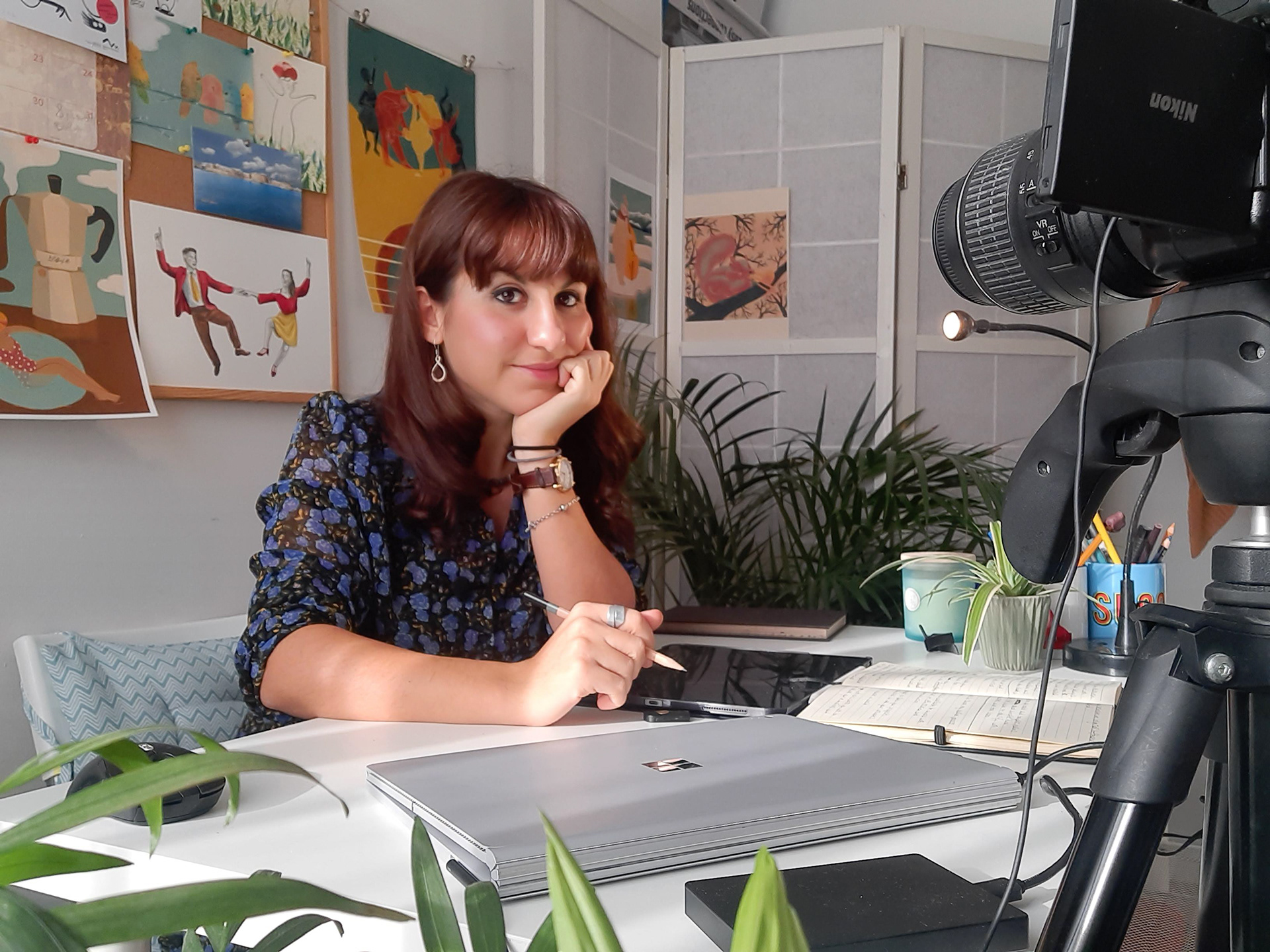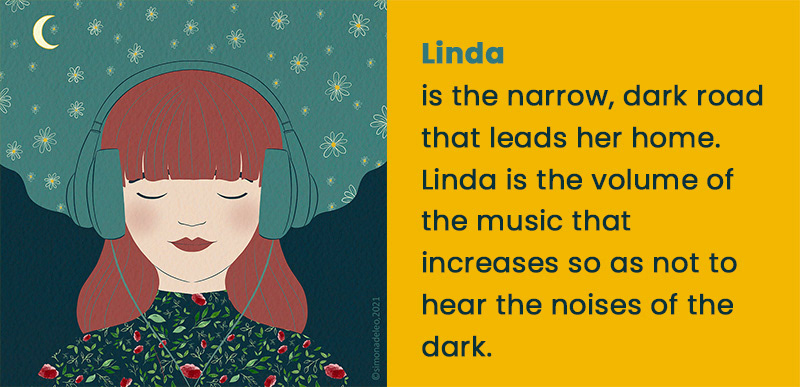 Illustration

 can be powerful, so I like to illustrate to raise awareness on causes I care about and to help my community. With these ideals, I'm a co-founder together with Silvia Pellegrino of Coffee Grounds — an artistic project that combines creative writing and illustrations; a space where people of all kinds can share their experiences, memories and musings and see them transformed into illustrated short stories. www.coffeegroundsproject.org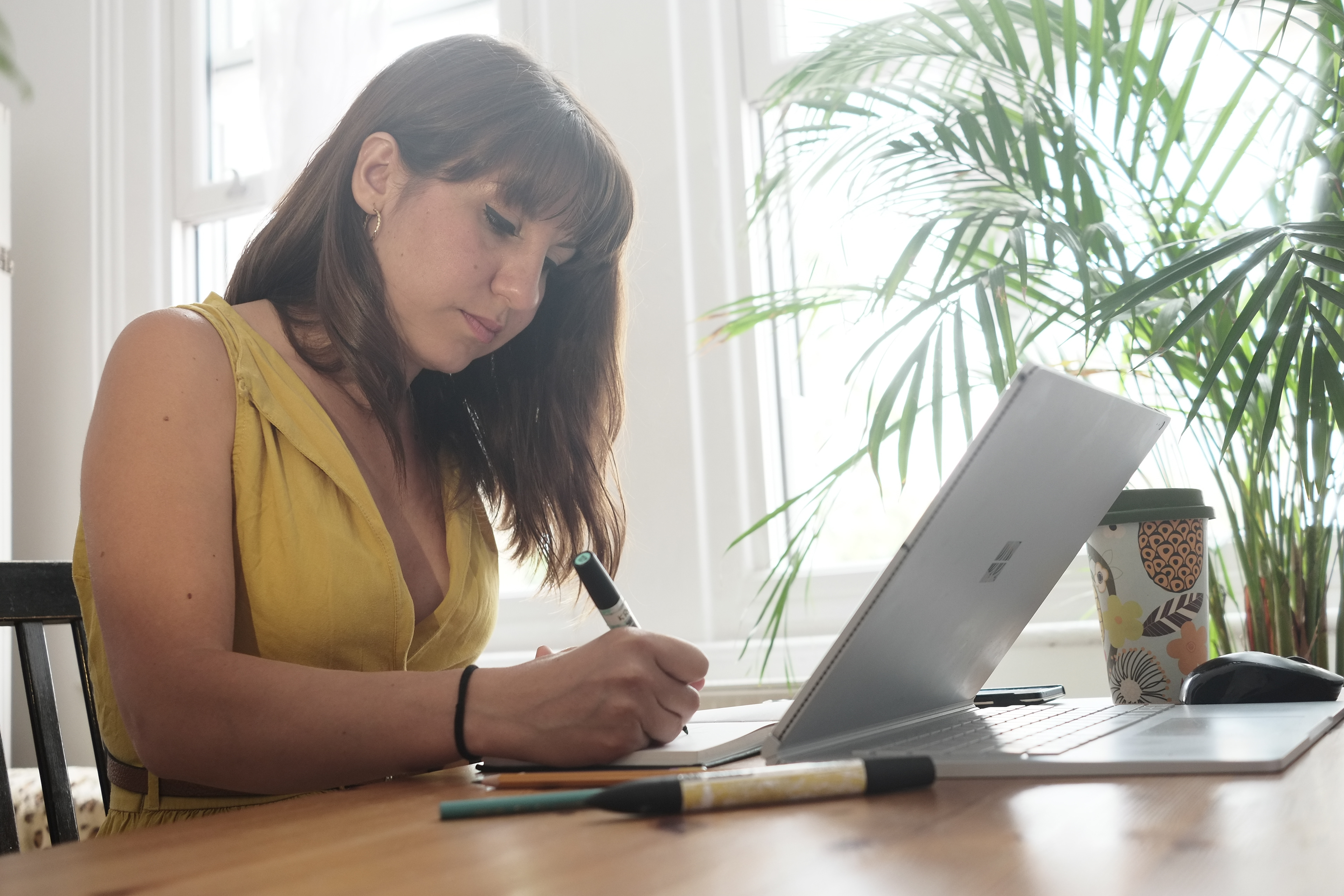 EDUCATION

-2018, MA Communication Design: Illustration
@ Kingston University, London

-2016, Graphic Design CPD
@ London College of Contemporary Art, London

-2014, 1st BA (Comics & Illustration)
@ Academy of Fine Art of Bologna, Italy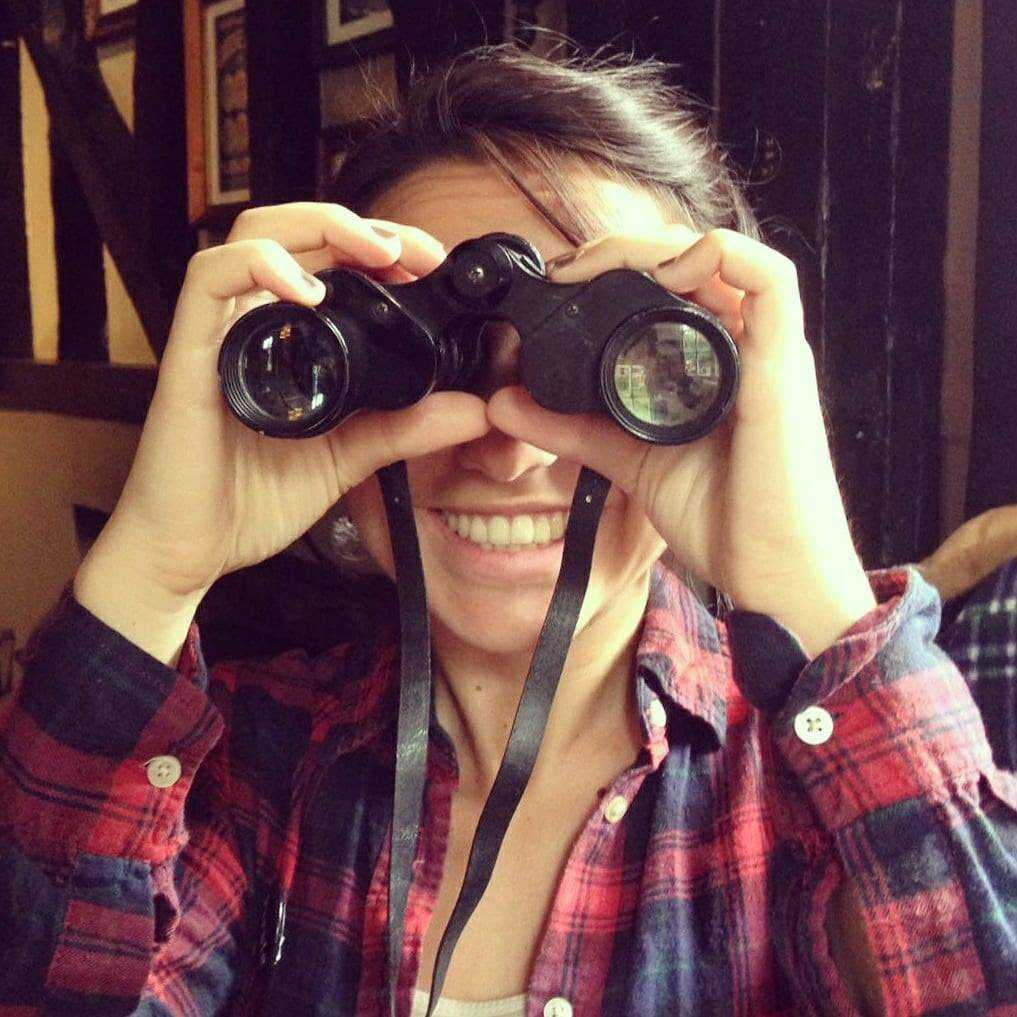 -Finalist - The Bowery Awards,
New York, 2020
-Top ten selected at "I colori della musica 2020" Bologna,
Italy, 2020

-Scarpetta d'oro Illustration Contest, Best quality prize,
Venice, 2016

-Draw the big draw logo, 1st prize,
London, 2015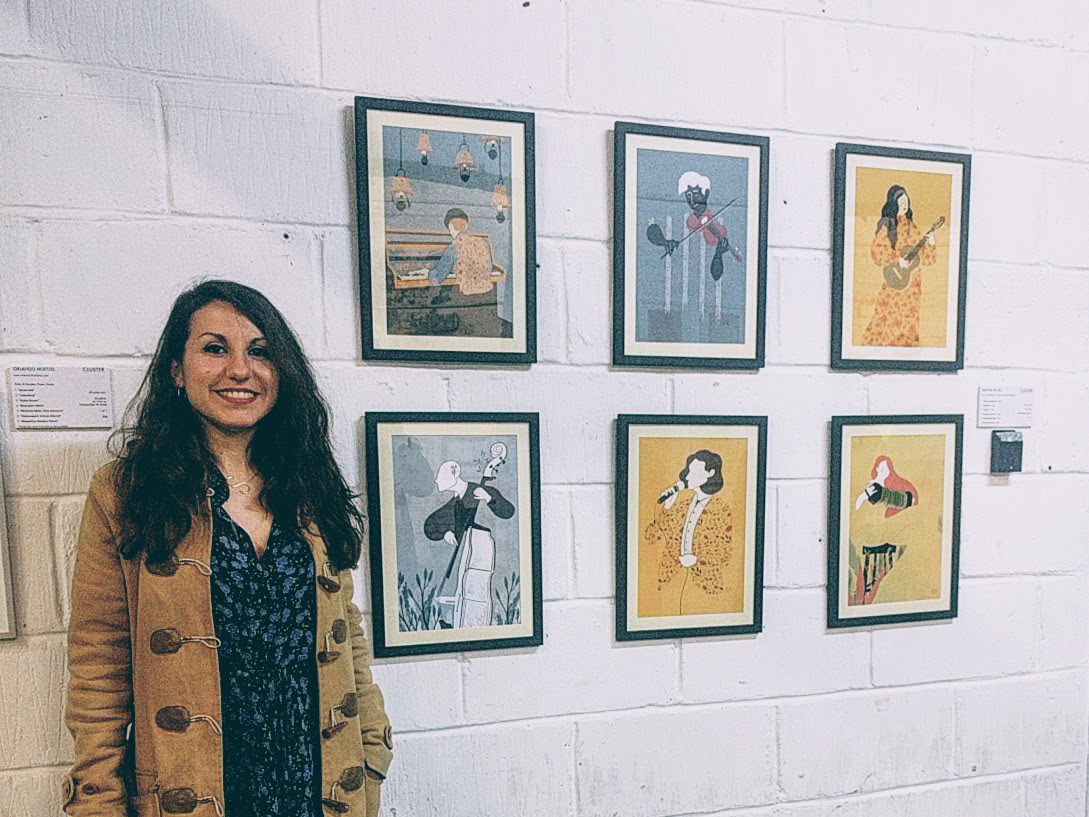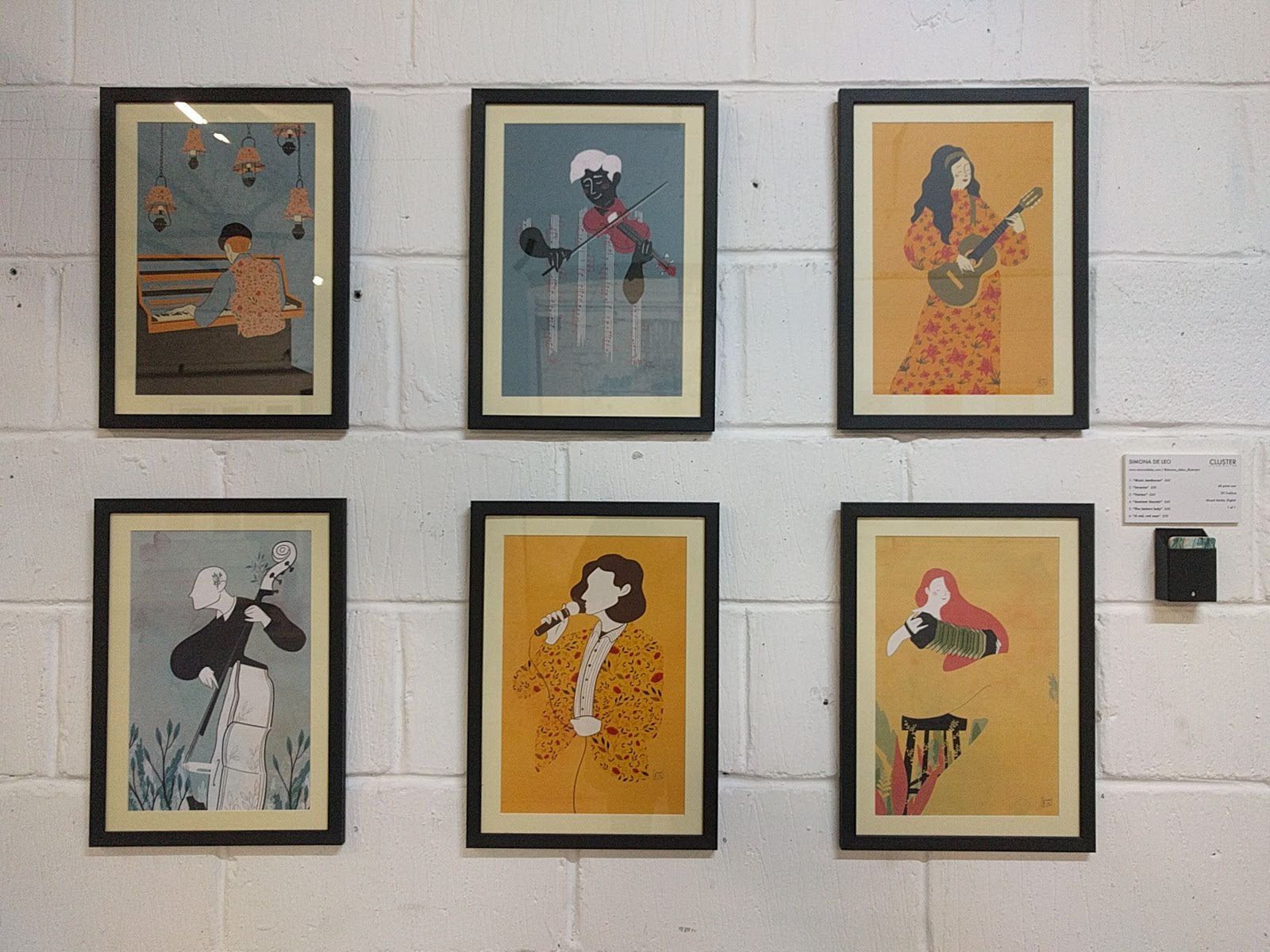 EXHIBITIONS
-A Letter in Mind, The National Brain Appeal,
Oxo Tower, London, 2020
-Collate art, collective exhibition,
Hong Kong, 2019

-Cluster Illustration Fair,  Ugly Duck,
London 2019

-Kingston School of Art MA Graduate Show, Gallery Different,
London 2018

-Sketchmusic, Solo Exhibition, Fundraising for Children with
Cancer UK, The Gallery Café, London, 2017 
-Bristol Shag Fiesta Exhibition, Hamilton House,
Bristol, 2017

-Scarpetta D'oro Illustration contest,
Venice, Italy, 2016

-Art Lover Ground, Live Art Perfomance, Cafe 1001, London, 2015

-"U  Re bafè", ILLUSTRAMENTE Illustration Festival,
Palermo, Italy, 2012

-Mani in viaggio, Collective group show,
Bologna, 2012